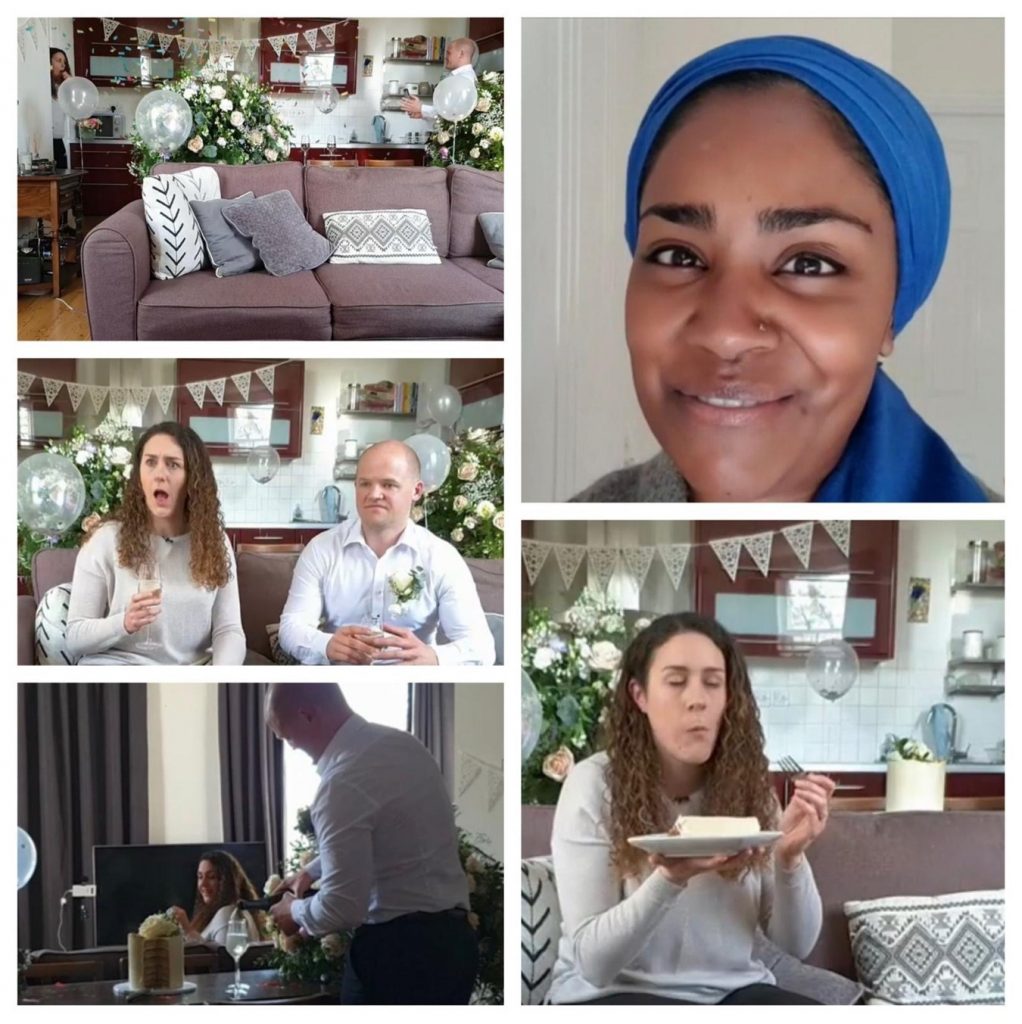 So last week was an interesting one for me, something rather special happened. 
As I sat in my garden with my hubby, on a glorious sunny Good Friday sipping a naughty but very nice G'n'T, the phone rang. 
Almost out of battery, I ran into the house to find a charger whilst answering the call. The caller introduced himself as a TV Production Manager. 
Global Citizen and One World: Together at home
The Production Manager explained that his Production Company were involved in a show due to be broadcast live. It was going out in a week's time over the weekend of 18th & 19th April 2020.  
He explained that it was a show being curated by Lady Gaga and Global Citizen (www.globalcitizen.org). The show had been created to thank all front-line healthcare workers. Those putting their own lives at risk to help  people with the Corona Virus. 
The US live show was to air on the evening of Saturday 18th. It was followed by the UK version on BBC1, hosted by Claudia Winkleman, Clara Amfo and Dermot O'Leary. 
 The plan was to surprise Alice, an NHS nurse who works in a hospital in London.
Alice was due to have married her lovely fiancé Rob the previous weekend. Unfortunately, as so many couples have had to do during this terrible pandemic, they made the decision to cancel their special day. So that Alice could continue her work on the front line with those badly affected by COVID-19.
The wedding cake brief
My brief was to produce a Wedding Cake that was simple, beautiful and elegant. To help this lovely couple mark their special day. 
Wedding cake design and decoration
So, I got straight onto designing the cake!  I wanted simple but delicious flavours to compliment the elegant design I had in mind. 
I went for, six layers of soft and fluffy Madagascan vanilla bean sponge. These were sandwiched between strawberry jam and vanilla bean swiss meringue buttercream. 
I chose these flavours as they are a perfect combination. By the look on their faces it seems that they really liked it too! 😊  I decorated the cake with a large blousy cream rose, white lisianthus, green and wild foliage with a hint of regal edible gold to set off the rough edge top.  I hope you agree, it looked really beautiful!
The big day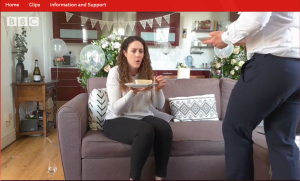 It seems that Alice thoroughly enjoyed her surprise as she returned home from her shift at the hospital.  Rob had balloons, bunting, gorgeous floral sprays, confetti poppers and champagne all ready and waiting for her arrival.
There were emotional messages from family and friends who linked in via the internet. Alice was then surprised with none other than Great British Bake Off 2015 winner Nadiya Hussain. Nadiya told Alice that there was a cake waiting on her doorstep for her!  Eeek… That cake was my cake! 
After they cut and tasted the cake, they received well wishes from the amazing British actor Richard E Grant and singer song writer Skip Marley. Skip Marley sang his grandfather, Bob Marley's song "Is this love" for their first dance. 
I think you'll agree it was an emotional and wonderful tribute to this amazing woman. Who along with so many other front-line workers has sacrificed so much for us and our families who have contracted this virus and have needed their help. 
If you'd like to see the video please click on this link here: https://www.bbc.co.uk/programmes/p089ynh8.  It may bring a little lightness to your day during this tough time. 
I was really delighted to have been able to contribute something to the show.
Take care and stay safe.